Keynote Speakers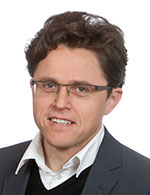 Christoph Brunner
(AEE INTEC)
Solar heat for industrial production processes - latest reseach and large scale installations
Christoph Brunner (MSc): since 2010 head of department at AEE INTEC: Industrial Processes and Energy Systems, Project coordinator of several national and international projects as SolarFoods, GREENFOODS (IEE), SOLAR BREW (FP 7), EINSTEIN (IEE project for energy audits and training), Operating agent in the IEA Task 49 - Solar Process Heat for Production and Advanced Applications. Expert for industrial energy efficiency and process intensification with focus on the food and beverage industry including the pinch analyses (PE2, SOCO, EINSTEIN) and involved in the Austrian and European work of Standardization for energy audits (CEN), worked for UNIDO in field of energy efficiency for industry. Lector at the Applied Science in Pinkafeld for energy process engineering, solar thermal energy.

Presentation
The key note will give an overview on the most recent research activities of process collector technology, as well as solar thermal system integration into industrial production processes. These newest scientific developments will be combined with experience from installed solar systems.

____________________________________________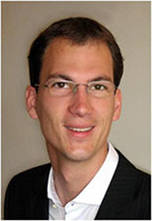 Anselm Eisentraut
(International Energy Agency)
A place in the sun? Outlook for renewable heat, with a focus on solar thermal energy.
Anselm Eisentraut is Bioenergy Analyst in the Renewable Energy Division of the International Energy Agency (IEA). He is responsible for the IEA's medium-term biofuel supply analysis, as well as the medium-term analysis of renewable heat. Amongst others, Mr. Eisentraut was the lead-author of the IEA technology roadmaps Biofuels for Transport and Bioenergy for Heat and Power.
Prior to joining the IEA in 2008, he has spent time in the service sector of BKN Biostrom AG in Berlin, working on quality assurance of biogas plants, as well as at NLU Projektgesellschaft in Münster, focussing on environmental impact assessment.
Mr Eisentraut holds a diploma in Landscape Ecology from University Münster.


Presentation
This presentation will provide an outlook on medium-term market developments for renewable heat, with a focus on solar thermal, based on the IEA's Medium-Term Renewable Energy Market Report 2014.

____________________________________________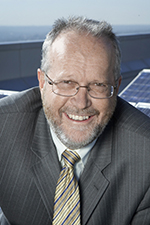 Ken Guthrie
(Sustainable Energy Transformation)
Global standards
Ken Guthrie, is the Director of Sustainable Energy Transformation Pty Ltd, a specialist consulting service that undertakes activities that aim to transform markets to support greater use of sustainable energy.
Ken has over 30 years' experience working in sustainable energy, renewable energy and energy efficiency. He leads the development of international solar energy standards as Chair of ISO TC180 "Solar Energy"
Ken was recently awarded Standards Australia's Meritorious Contribution to International Standards award in recognition of his leadership in International Standards development.
At the May 2014 meeting of the Executive Committee of the IEA SHC Program, Ken Guthrie was elected Chair of the Executive Committee for the next two years.

Presentation
Mr Guthrie will outline the latest developments in International Standards relevant to Solar heating and cooling.

____________________________________________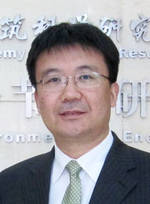 Tao He
(China Academy of Building Research)
Solar heating and cooling application analysis in buildings
Prof. He Tao is deputy director of the Testing Center of Solar Heating Systems at CABR and IEA-SHC Executive Committee representative of China. His research focus is in the field of building energy efficiency, solar application in builds' R & D. He worked as a HVAC engineer in China Academy of Building Research (CABR) for more than 10 years. He Tao designed or installed dozens of HVAC systems since he graduated in HVAC Engineering at Tianjin University in 1996. He also engaged in heating radiator testing from 1996 to 2000. He was in charge of the project to establish three national solar thermal testing laboratories according to Chinese and International standards under the technical and finacial support of UNDP from 1999 to 2004.

Presentation
This paper presents an analysis on solar heating and cooling application in a typical climate zone which is very hot summer and very cold winter area. From Economic, energy saving analysis, solar heating and cooling system will be a reasonable way to substitute traditional systems in buildings.

____________________________________________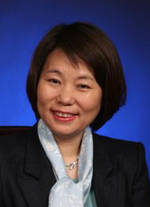 Runqing Hu
(Energy Research Institute, NDRC, China)
The Role of Renewable Energy and Solar Thermal in the Chinese Energy Policy
Ms. Hu Runqing is associated research professor of Energy Research Institute, National Development and Reform Commission (NDRC), and she has engaged in the renewable energy policy research more than 20 years. She was involved in many important researches on renewable energy policy, regulations and development planning. She was/is in charge of research projects, including mandatory installation policy of solar water heating, integration of solar into buildings, new energy city concept and promoting, renewable energy heating policy research, etc.

Presentation
The keynote will give an overview of Chinese renewable energy development and trends, including status, target and policy strategy, focusing on market potential and the role of solar thermal in Chinese energy market and policy as well as technology and market road map of solar thermal utilization in future.

____________________________________________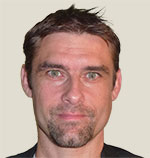 Daniel Mugnier
(TECSOL)
State of the art for solar thermal or PV cooling and refrigeration
Dr. Mugnier has professional experience in engineering solar thermal systems for large DHW applications and above all solar heating and cooling systems. Managing the solar cooling department of TECSOL - one of the French leading solar engineering company - Daniel Mugnier is involved as well in numerous R&D projects on solar cooling at the national , European and international level. He is also author of several publications and presentations in international conference on solar cooling. TECSOL has achieved more than 50 feasibility studies on solar cooling and designed 10 working installations at the moment since 1990 on solar heating and cooling. He is currently Vice Chairman of the European Solar Thermal Technology Platform and Operating Agent of the IEA Solar Heating and Cooling Programme

Presentation
This will be a full overview of the status of the solar cooling technology all over the world in 2014, focusing both on the technical as well as on the market aspects. It will present the perspectives with the competitive introduction of a new generation of solar cooling systems using PV

____________________________________________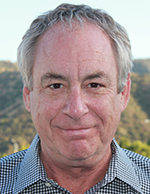 Les Nelson
(International Association of Plumbing and Mechanical Officials)
Global Certification of Solar Collectors and Systems
Les Nelson is the Vice President of Solar Heating & Cooling Programs at the International Association of Plumbing & Mechanical Officials in California. His involvement in the industry dates to 1972, and includes solar heating product manufacturing and installation contracting, solar regulatory and policy development at the US state and federal government levels. Les is a 5-term Past President and past Executive Director of the California Solar Energy Industries Association. He served 17 years as a Director of the Washington DC-based Solar Energy Industries Association and as Chair of its Solar Heating & Cooling Division. Mr. Nelson also serves as Vice-Chairman of the Global Solar Certification Network.

Presentation
Over the last 18 months, representatives of numerous countries around the world have been developing the framework for a harmonized certification scheme which is designed to be used globally. This presentation will explore the various elements of the global certification scheme.

____________________________________________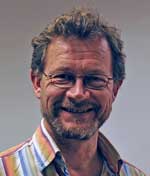 Jan Erik Nielsen
(SolarKey Int.)
The booming market for solar district heating – opportunities and challenges
M.SC. in mechanical engineering 1981 from Danish Technical University, almost 20 years at the national Danish Solar Test Laboratory and more than ten years in PlanEnergi and with own company SolarKey International. Is now Operating Agent for IEA-SHC Task 43 "Solar Rating and Certification" as well as for Task 45 "Large Solar Heating and Cooloing Systems…". One of the fathers of the Solar Keymark certification scheme and manager of the upcoming Global Solar Certification Scheme.

Presentation
Solar district heating is booming in Denmark - what is behind this development, and how to transfer experience to other countries.

____________________________________________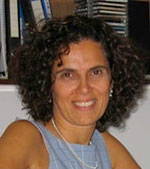 Halime Paksoy
(Çukurova University)
Status, research activities and future applications for thermal energy storages
Halime Ö. Paksoy is the Turkish Delegate and current Chair of the Executive Committee of the Energy Conservation through Energy Storage Implementing Agreement. Dr. Paksoy is a chemical engineer specialized in energy storage technologies. She is currently working as a professor in the Chemistry Department, and also as Director, at the Center for Environmental Research at Çukurova University, Adana, Turkey. Representing Turkey, Dr. Paksoy signed this Implementing Agreement with the International Energy Agency on behalf of Çukurova University in 1995. She is also associate editor responsible for energy storage in the International Journal of Solar Energy Society.

Presentation
Current trends in energy supply and use show that we are in line with 6 Degree scenario of IEA. Energy storage technologies are the central component of any system that can create a shift to 2Degree scenario. Status of R&D and future trends of thermal energy storages will be focus of this talk.

____________________________________________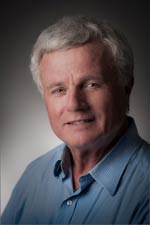 David Renné
(Dave Renne Renewables)
How Recent Advances in Solar Resource Assessment Supports Large-Scale Solar Development
Dr. Renné worked at the National Renewable Energy Laboratory in the U.S, where, since 1991, he developed and managed programs on renewable energy resource assessment and analysis, and the integration of resource data into GIS. He retired from NREL in 2012 and now holds an Emeritus position there. His consulting firm, Dave Renne Renewables, provides support to both the public and private sector in planning and developing renewable energy programs. He continues to serve as the Operating Agent of an International Energy Agency Solar Heating and Cooling Programme Task 46 titled "Solar Resource Assessment and Forecasting". He is also an Associate Editor of the Solar Energy Journal. Dr. Renne has been President of the International Solar Energy Society since 2010.

Presentation
The talk will focus on the work underway in the IEA/SHC Task 46 titled Solar Resource Assessment and Forecasting, and how the information in this task is currently and will be used by developers, utilities, and researchers to support large scale solar energy development around the world.

____________________________________________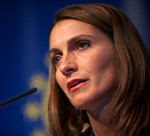 Alessandra Scognamiglio
(ENEA)
How the use of solar energy shapes our living environment: forms that buildings and landscape take. Design and assessment issues.
Architect, PhD in Technologies for Architecture and Environment. Since 2000 researcher at ENEA, Photovoltaic Technologies Area (Building and landscape design of PV, Net Zero Energy Buildings, Smart Cities). Her main interest is working on the hybrid border between scientific research and design, to create a domain of common understanding and possibilities for experimentations in the real living environment. Topic organizer for the European Photovoltaic Solar Energy Conference (EUPVSEC), on the topic PV and Architecture (since 2008); and idea and chairperson of the annual thematic event Photovoltaics | Forms | Landscapes.
Involved in EU projects aiming at the development of special BIPV components, and in the IEA SHC Task 51 "Solar Energy in Urban Planning".

Presentation
The presentation proposes an investigation on the use of solar energy in our living environment, at the architectural scale, as well as at the landscape scale. Concepts and vision, related to new sustainable energy landscapes will be proposed, with the aim to help to build up a new trans-disciplinary design vision for solar energy, able to meet energy and cultural needs of our time and societies.

____________________________________________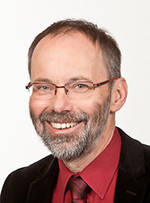 Werner Weiss
(AEE INTEC)
Solar heat worldwide – markets, environmental effects and new promising applications
Werner WEISS is director of AEE – Institute for Sustainable Technologies (AEE INTEC) in Austria and was chairman of the Solar Heating and Cooling Programme of the International Energy Agency (IEA) from June 2010 to May 2014. Furthermore he is board member of the European Technology Platform on Renewable Heating and Cooling. He has been project co-ordinator of more than 30 national, European and international solar thermal energy projects. His main research activities are on solar combi-systems and solar heat for industrial processes. Since 2007 he is lecturer at Vienna University of Technology and faculty member of the continuing education centre.

Presentation
The lecture gives an overview on the current developments in the different solar thermal markets worldwide, provides an overview on applications ranging from smal-scale residential systems to MW range systems for industrial applications. Also environmental effects and cost figures are presented.
____________________________________________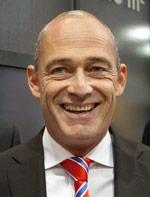 Robin M. Welling
(ESTIF)
Solar thermal markets in Europe
An economics graduate, Dutch born Robin M. Welling has been involved in the Solar Thermal sector since 1996. A decade later, he became Managing Director of Austrian collector manufacturer and system supplier TiSUN. Currently, he is also Managing Director of TiSUN LLC; TiSUN EDES India, as well as TiSUN GCC FZC in Dubai. On 3 December 2010, Mr Welling was elected ESTIF President and was re-elected for a further two-year mandate on 30 November 2012. Robin M. Welling speaks German, English, Dutch and Italian fluently. He is an expert speaker on solar thermal policy in the EU28+CH, Middle East, North America and Asia. He has been a keynote speaker at numerous conferences worldwide.

Presentation
Solar Thermal markets in Europe, evolution and outlook – The market is still declining, new behaviour patterns are emerging and most large to medium size markets are now affected by the downturn. New ways must be found to reach out to the market.
____________________________________________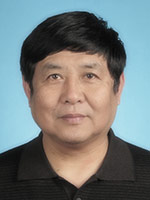 Guangming Xie
(CSTIF)
The development of the Chinese solar thermal industry over the last 20 years
Graduated from Tianjin University in 1982;
Researcher and Chief Engineer in Beijing Solar Energy Research Institute;
R & D of Solar Thermal materials and technique;
Vice President of CSTIF.

Presentation
With the development of over 20 years, solar thermal industry has made significant achievements. The production volume and installed capacity of solar water heating system in 2012 have reached respectively 63.99 million m2 and 257.70 million m2, accounting for about 80% and 60% of the world's total.

____________________________________________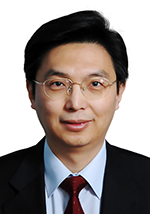 Wei Xu
(China Academy of Building Research)
Development and application of nearly zero energy building(nZEB) technology in China
Professor Xu Wei has over 25 years of research and project experience in HVAC, building energy efficiency, green buildings and zero energy buildings . Professor Xu Wei has led the research teams for the 10th,11th, and 12th Five Year Plans on the areas of building energy efficiency and commercial building auditing .
He has membership in professional associations: Commissary of Building Energy Saving Expert Committee of the Ministry of Housing and Urban-Rural Development; Commissary of Building Environment and Energy Saving Standardization Committee of the Ministry of Housing and Urban-Rural Development; Commissary of China Green Building Council and the Leader of Green Public Building Group;The Chairman of China Committee of Heating Ventilation & Air Conditioning (CCHVAC).


Presentation
The lecture summarized and analyzed the technologies used in nearly zero energy buildings in China. The technology roadmap to achieve nZEB with the comprehensive technology integration of passive design, high performance insulation and energy system, energy production system are proposed.

____________________________________________