Sunrain Solar Energy Co., Ltd. is one of the global leaders in solar thermal industry, and TOP-500 new energy enterprise, specialized in combining solar energy with air energy and creatively providing valuable service for customers. As Chinese environmental protection project partner, the first stock of Chinese solar energy (stock code:603366), Sunrain is devoting to technical research, manufacture and the promoting of new energy application products in more than 15 years. Sunain provides solar solutions and compound energy solutions in more than 100 countries and regions, and is the biggest solar water heater exporter in China.



太阳雨集团是全球领先的太阳能热利用领导者,全球新能源企业500强,是太阳能光热、空气能等复合能源专业技术及服务供应商,是致力于新能源及净水等环保领域整合创新的全球化品牌。作为中国环保事业合作伙伴、中国太阳能光热第一股(SH603366),15年来,太阳雨集团一直致力于太阳能、空气能等新能源应用产品的技术研究、生产制造、市场推广。目前,太阳雨集团已为全球100多个国家及地区提供太阳能热水系统及复合能源解决方案,全球销量遥遥领先。


www.sunrain.com
© Sunrain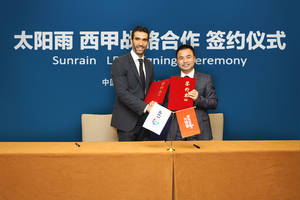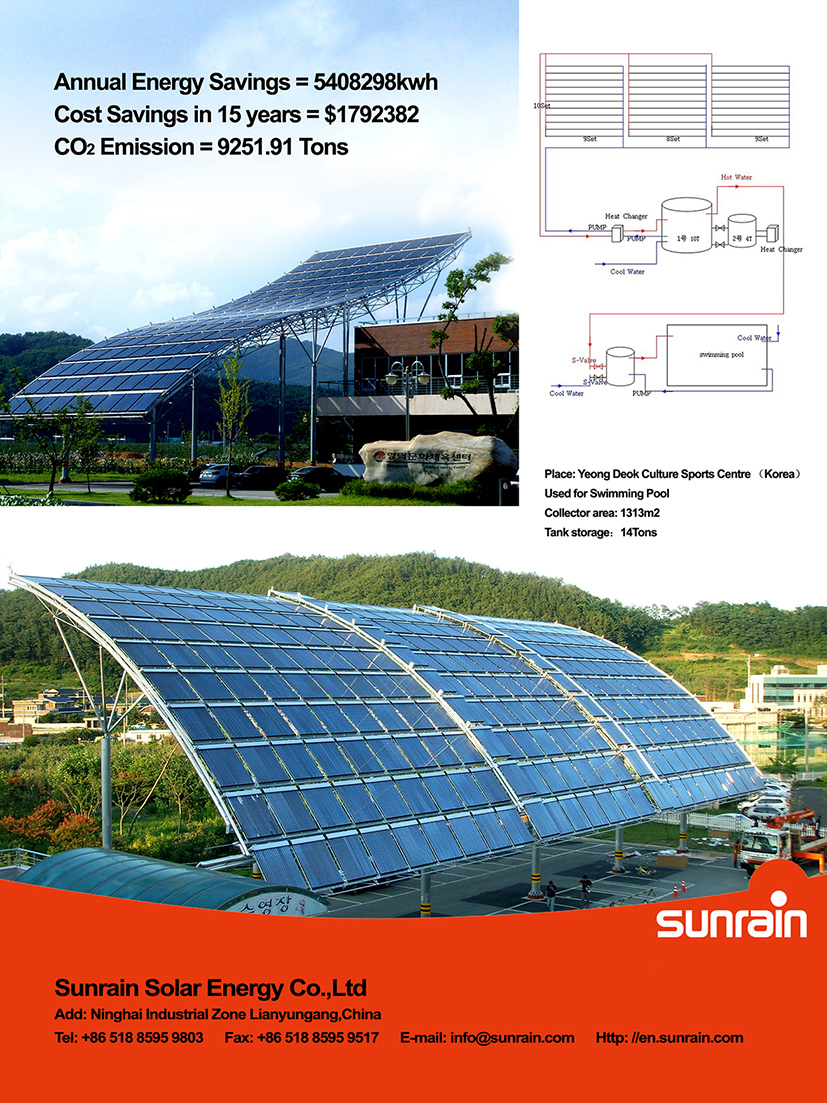 Sunrain is fully responsible for the content of this page.